Davis Brothers Roofing Established In 1983
In addition to your home or businesses' roof, there is another important aspect to its exterior, which is the siding. You want something that will withstand the elements and time, so it holds up for many years.
Top Three Most Popular Types of Siding

Vinyl Siding
Quickly becoming the most popular exterior material, vinyl siding ranks as the #2 material used on new homes in the United States. It is merely 1% less than stucco, which currently ranks as the #1 material in the country. Homeowners and business owners alike love its durability, low maintenance, and manageable cost.
Cellular Composite Siding
There are various types of cellular composite siding, but one of the most common types is fiber cement. This tends to be a mixture of materials that include wood pulp, cement, water, and filler. It also is known for its durability and low maintenance.

Insulated Siding
In addition to the vinyl siding exterior, insulated siding includes a rigid foam insulation in between the vinyl siding and house. This type of siding allows for less cold or hot air escaping or entering through the walls. It also adds a layer of sound protection from outside.
Davis Bros. Roofing Uses Only the Best Siding Materials
At Davis Bros. Roofing, we only work with the best vendors and materials. That is why we always utilize Westlake Royal Building Products' siding. This over 50-year-old business always focuses on aesthetics, versatility, and performance in all their products, including siding. We are proud to install their siding on all our jobs!
Don't Forget the Importance of
Painting for Your Siding
Whether you want a distinctive color or to add more protection to your siding, it's important to not forget about painting your siding. Luckily, at Davis Bros. Roofing we offer that service too! Just like our siding we only want to use the best. That is why we always select PPG Paints. Not only do we do exterior painting, but we also offer interior painting to our clients.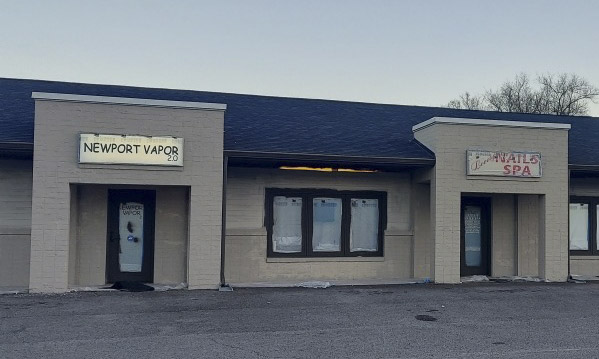 Get Stellar Siding and Painting When You Choose
Davis Bros. Roofing
Not only are we one of the top roofing companies in Tennessee, but we extend that same level of amazing workmanship and customer service to our siding and painting services. We treat every home or business as if it were our own; therefore, we ensure the finished job is always excellent.
Would you like to request an estimate for siding and/or painting on your new home or business or need to redo your siding? Simply, call us today at (423) 357-7190 or complete our simple contact form to get started. 
Ready For Your Next Project?
We are ready to help you!