Davis Brothers Roofing Established In 1983
Residential Roofing Services since 1983 offering what is
best for our customers.
Your roof is one of the most important components of your house. It keeps your home's interior dry and safe from the elements. It's crucial to select a roof that fits your home's needs, aesthetic, and location. Additionally, there will be times you simply need a roof repair or maintenance. We can help you with all of these services!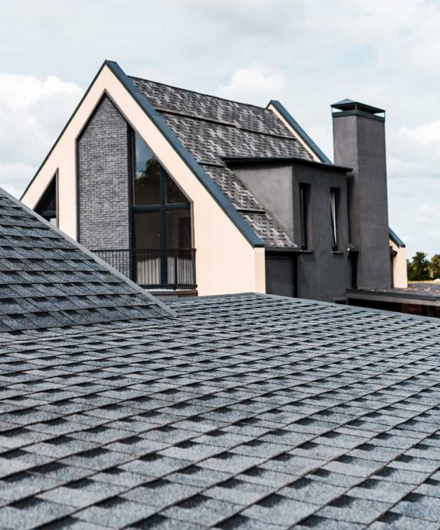 Asphalt Shingle
Available in a wide range of colors and styles, asphalt shingles are one of the most commonly used roofing materials. Warranties vary from 20 years to a lifetime.

Metal Roofs
Metal roofs offer strong durability and can custom fit nearly all homes. We use 29 gauge screw-down roof panels which create strong barriers against the elements.

Copper Roofs
Copper roofs can provide a custom fit as well as a beautiful look to your roof, chimney caps, bay windows, porches, or other structures.

Cedar Shake
Traditional style meets modern functionality with cedar shake roofs. Cost effective and long lasting, cedar shake roofs are attractive and work with the styles of most homes. Ask our team if cedar shake is the right look for your home.

Stone-Coated Steel
Stone-coated steel combines metal roofing with the look of spanish tile, cedar shake, or asphalt shingles. These roofs carry a non-prorated warranty which covers winds up to 120 mph and hail size up to 2.5 inches. These roofs are also class A fire-rated and energy-efficient and can be installed over existing roofing.

Synthetic Slate Roofs
Made from a combination of rubber and plastic materials, synthetic slate roofs are lightweight and extremely durable compared to other roofing materials. They typically come with a 50-year warranty which covers winds up to 100 mph. These roofs are class 4 impact resistant.
Before you decide on a new roof installation, you need to ask a few questions.
How Do I Choose What Type of Roof to Put on My Home?
First, you need to select your new roof type. Asphalt shingles is the most common roof type for its cost, simplicity, color and style options, and long warranties. However, metal roofs are becoming more popular due to their beauty and durability against the elements. Less common but equally beautiful roofing materials include cooper, cedar shake, stone-coated steel, and synthetic slate. 
Budget plays a large factor in what roofing materials you choose. Other variables include:
You want to select a roofing material that withstands the typical weather conditions in your area, matches your home's appearance, is available within your desired construction timeline, and has the color option you want.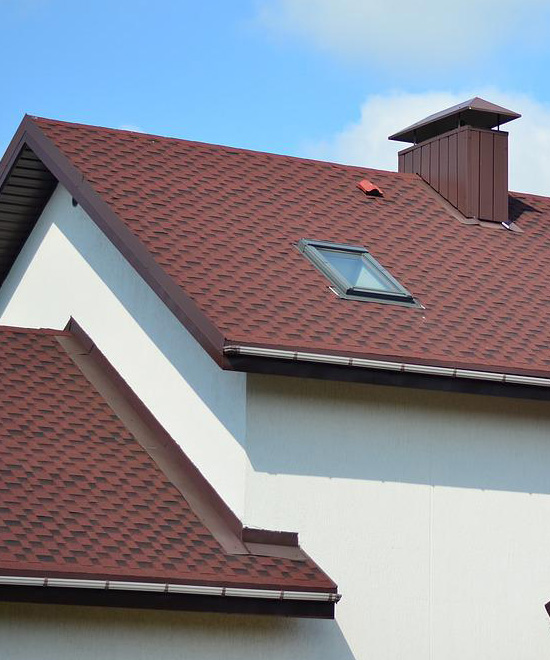 Asphalt Shingles typically have a 20 year to lifetime warranty.
What is the Length of My
New Roof's Warranty?
When you have a new roof installed you want to know it's protected if something should happen to it. That's when a warranty comes into play. Warranties vary based upon the roofing material you select. 
Asphalt Shingles typically have a 20 year to lifetime warranty. Whereas, metal roofing warranties tend to be up to 25 years, although some are shorter or longer than that. 
How Will I Know if I Need a
Roof Repair or New Installation?
We never want to waste your time or money. That is why we provide honest feedback and will not recommend a new roof installation when a repair will do. Upon seeing your roof, we will make a candor recommendation on if you need a new roof or a repair.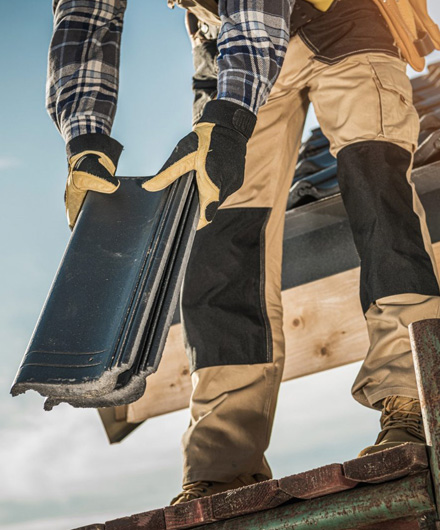 What Precautions

Do You Take to Protect My Roof from Wind?
Tennessee is no stranger to strong winds; whether it's from a bad storm system or the residual winds from hurricane remnants. It is vital your roof stands up against those winds.
We take every precaution on our roof installations. One way to help protect your roof from the wind is by selecting a durable material. For example, Stone-Coated Steel can withstand up to 120 mph winds. The installation process is also a place to add extra security against the wind. For instance, we use 29 gauge screw-down roof panels for our metal roofing for maximum durability.
Ready For Your Next Project?
We are ready to help you!