Roofing Done
The Right Way
Home & Commercial Roofing Services

No matter your type of roof, our residential roofing services will ensure your roof looks good and keeps your home safe. From repairs to a new roof installation, we pride ourselves on being your roofing experts. We will work with you to decide the right choice for your roof from helping select your new roof material to being there when you need us with our 24-hour repair services.

Our roofing services extend to commercial businesses as well. Our experts are widely trained and know the roof over your business is different from the roof of your home but it is equally important. We offer many energy-efficient materials that help lower the cost at your business. No matter the size of your building or style of your roof, we will let you know which option best suits your needs. 

Your roof is an integral part of your home. If it is not kept in good working condition, it often causes damage to the integrity of your home. Contact Davis Bros. Roofing for a free inspection today. Our roofing experts will know exactly the type of service your roof needs to keep it in great shape & help extend the life of your roofing product.
We Provide the Best
Roofing Solutions

for Our Customers.
We offer a variety of services including inspections, maintenance programs, residential/commercial roofing, chimney caps, fascia, windows, gutters, floors, soffits, painting, siding, and inside work.
Residential & Commercial
Roofing Services
Asphalt Shingle
Available in a wide variety of colors and styles. Asphalt shingles are one of the most commonly used materials for residential roofs. Warranties range from 25 years to lifetime.
Metal Roof
Metal roofs offer strong durability and are able to custom fit nearly all homes. We offer 29 gauge screw-down metal panels, snap-lock panels, and stand-n-seam for ultimate strength against the elements
Repair & Maintenance
Our maintenance & repair programs will make certain that your home or business is protected and in working condition year around, regardless of the weather. We offer 24-hour emergency roof repairs with quick response times.
Built-Up (BUR) Roofing
This roof type has been in use for more than 100 years. Also known as a tar and gravel roof, the installation process involves alternating layers of a heavy roofing felt and either hot asphalt or tar that is then coated with a mineral such as gravel. These roofs are durable, easy to repair, and low maintenance.
TPO and PVC Roofing
TPO and PVC roofs are single-ply systems that use thermoplastic membranes. These types of roofs are highly reflective in order to save energy. Using heated, welded seams, these roofs possess greater strength as well as resistance to punctures, grease, oil, and other chemicals. They are easy to repair and Energy Star approved.
Synthetic Slate Roofs
Made from a combination of rubber and plastic materials, synthetic slate roofs are lightweight and extremely durable compared to other roofing materials. They typically come with a 50-year warranty which covers winds up to 100 mph. These roofs are class 4 impact resistant.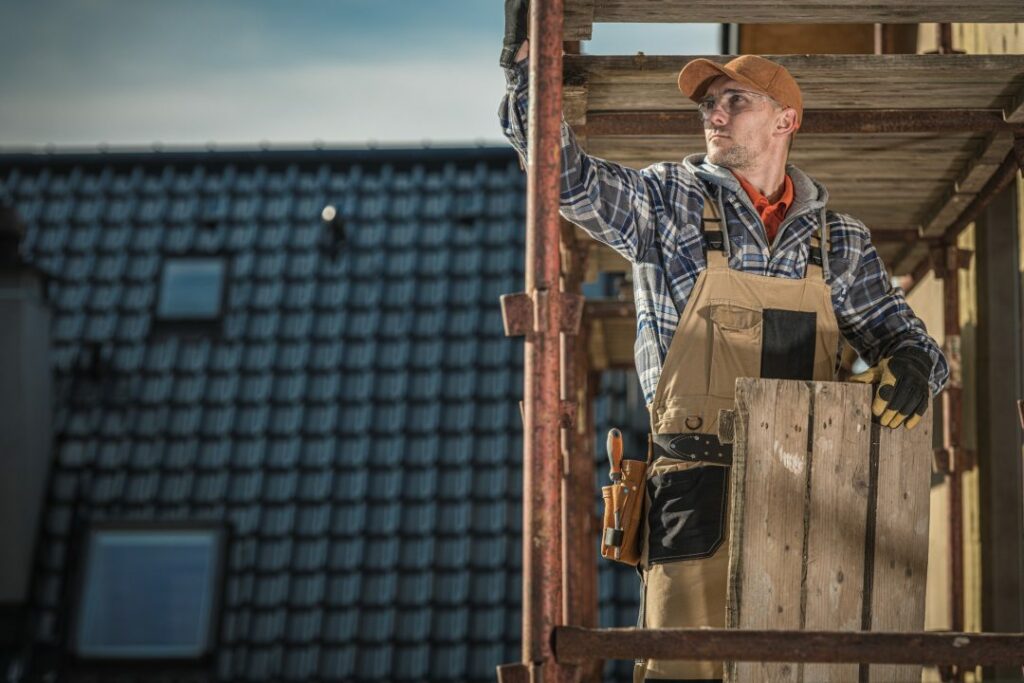 In November 2016 Davis Bros Roofing put a new roof as well as interior work due to damage from the rain. They were very courteous and professional. The job was done quickly and very satisfactory. I would not hesitate to recommend Davis Bros. They were very careful to explain the job and their bid & did not exceed their estimate. Good to see reputable businesses you can rely on.
From quote to job complete, Davis Brothers Roofing has been a pleasure to work with. Great attention to detail while dealing with some unusual roof features on a '70s vintage house. The crew showed up promptly and worked together with a noticeable intensity and skill. Roof looks really nice. Best contractors we have dealt with, period.
Our company was faced with on-going issues that resulted in the need for a new roofing system. After meeting with various roofing companies, it became clear that Davis Bros. was the top choice to help us with our situation. Not only did Davis Bros. complete the work on-time and on-budget, they were diligent in coming up with cost saving ideas without compromising the integrity of the roofing system. I would highly recommend Davis Bros. as a trustworthy, responsive and top quality roofing company.
I just wanted to give a great thank you to the Davis Brothers Roofing Crew that put a roof on my house in May. There were two layers of roofing that had to be removed and some wood damaged replaced. They came on sight at 7:00AM as they had promised and all old roof and insulation removed, new wood replaced where needed and new insulation, new roof replaced and their job completed including clean up by 5:00PM the same day. WHAT A CREW!!! I'd like to tell everyone how very pleased I am with my new roof and greatly appreciative of Davis Brothers Roofing for a job so fantastically well done. They'll always be my roofing company in time of need.
I want to thank you for the amazing service you all provide! After our new roof on Historic 1868 Antoinette Hall Opera House and the adjoining building behind in May 2019 (delighted with that job BTW!) I called yesterday about a small leak that appeared backstage after a particularly wet week and your team was here the very next day, found the problem, sealed it, took pictures so we could see the problem as well as the fix and as always very professional and a pleasure to work with. We trust your service and would recommend it to anyone looking for quality and integrity in this service!
Ready For Your Next Project?
We are ready to help you!